The first environmental accord has been signed by the US and Cuba since resuming diplomatic ties in July.
Environmental cooperation is one of the easier ways to renew a relationship between Cuba and the US.
"We trust this document marks the start of a sustainable process of exchange that lets us develop scientific investigations and share best practices in management and conservation," says Fernando Mario Gonzalez Bermudez, Cuba's first vice minister of the Ministry of Science, Technology and Environment, according to the Washington Post.
Scientists from both countries will work together to protect coral reefs and the great variety of life they harbor. "We share the same ocean and face the same challenges of understanding, managing, and conserving critical marine resources," says Kathryn Sullivan, chief of the US National Oceanic and Atmospheric Administration (NOAA).
Scientists at Florida Keys will collaborate with Cuban researchers at Guanahacabibes National Park (and a UNESCO Biosphere Reserve) – one of the largest, most isolated reefs, and scientists at Texas Flower Garden Banks National Sanctuaries will collaborate with counterparts at Cuba's Banco de San Antonio, on issues like how to prtect the reefs from oil and gas development.
Guanahacabibes National Park: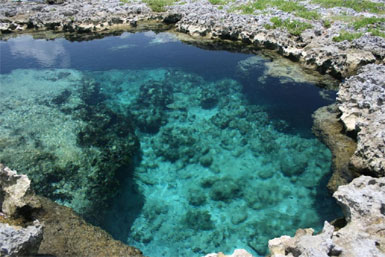 Cuba Remains Unspoiled

Cuba's marine ecosystem is still largely in-tact because of the country's relative isolation, but a tourist boom and potential offshore oil drilling could quickly change that.
In fact, according to the World Wildlife Fund (WWF), Cuba is the only country left that approaches sustainable development.
This week, Havana is hosting the 10th Ocean Sciences Conference, where scientists from around the world are discussing climate change and conservation.
"This opens the door to collaborating on many, many fronts so the so-called invisible lines of the Gulf of Mexico disappear. In my mind, this is long overdue," Daniel Whittle of Environmental Defense Fund told the Washington Post.
(Visited 4,380 times, 29 visits today)