Effective January 1, the US trade associations for natural gas and oil will merge, creating one, really big fossil fuel lobbying organization.
After America's Natural Gas Alliance (ANGA) is rolled into the American Petroleum Institute (API), it will be among the top lobbying associations in Washington, reports The Hill.

Oil companies are also natural gas firms these days, and clearly they have the same concerns and policy goals – the need to defend the industries against climate concerns.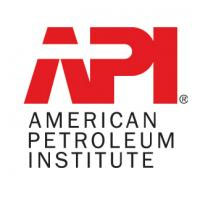 The top priority for American Petroleum Institute is to get Congress to repeal the 40-year-old oil export ban and for ANGA, it is to ward off fracking and methane regulations.
Other priorities include repealing the Renewable Fuel Standard (which requires ethanol mixed with gasoline); expand offshore drilling; make permitting quicker for onshore drilling; and blocking EPA's ozone regulations.
At $9 million last year, American Petroleum Institute spent more than any energy trade group lobbying Congress. ANGA spent just $1.37 million.
Then there's the dark money. Over the past three years, conservatives funneled about $125 million to groups that spread disinformation about climate science, protest EPA's Clean Power Plan and other climate policies, and attempt to roll back support for renewable energy.
"The amount is close to half the anonymous funding disbursed to rightwing groups, underlining the importance of the climate issue to US conservatives," reports The Guardian.
"Conservative thinktanks are really the spearhead of the conservative assault on climate change. They write books, put out briefings and open editorials, bring in contrarian scientists … They are an immense megaphone that amplifies very, very minority voices," Riley Dunlap, a sociologist at Oklahoma State University who studies environmental politics, told The Guardian.
2016 Election
As they did in the 2012 election, API's Vote4Energy campaign will attempt to make energy – and their policy priorities – a major issue up and down the ballot in the 2016 elections.
"Our campaign captures the fundamental energy policy question we face: whether to pursue an American future of energy abundance, self-sufficiency and global leadership or take a step back to the era of American energy scarcity, dependence and economic uncertainty," says API President Jack Gerard.
The multi-million dollar Vote 4 Energy campaign will include ads across all kinds of media to "help Americans understand what's at stake and why energy issues should figure prominently in their voting decisions."
Of course, API won't be the only group promoting fossil fuels – there's the entire Koch Brother network, which will contribute close to a $1 billion to get their candidates elected.
Read our article, Koch Brothers Machine Ready to Rig 2016 Election.
(Visited 7,917 times, 2 visits today)