In preparation for the UN Climate Summit next week, President Obama announced actions to phase out HFCs, one of the powerful climate forcers that is quickening the advance of climate change.


His goal is to obtain strong commitments from countries on addressing climate change at the Summit, but unfortunately, the US lacks credibility because Congress refuses to act. With Republicans obstructing every attempt to pass a national energy policy, Obama is doing what he can to show the US is taking action.
EPA's regulations on power plant emissions, actions on HFCs, and Obama's Climate Plan are all he can offer from the US, in addition to our increasing use of renewable energy.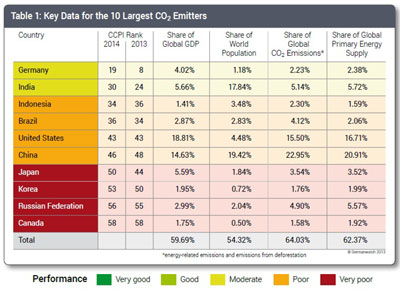 Time for HFCs to Go
Under the Montreal Protocol – the last time the US showed real leadership on an international environmental issue – the world agreed to phase out chemicals that were causing a hole in the Earth's ozone layer.
At the time, HFCs were viewed as a better substitute, but they too were meant to be used temporarily as truly clean alternatives developed.
Now it's time to phase them out before they become a major contributor to climate change. Mostly used in air conditioning, refrigeration and insulating foam production, HFCs are growing fast worldwide. Although they only account for 2% of emissions now, that's expected to double by 2020 and triple by 2030. As greenhouse gases, HFCs are about 10,000 times more potent than carbon dioxide.
Through executive orders and corporate commitments, HFC production will decline an amount equal to 1.5% of the world's
greenhouse gas emissions in 2010 – or taking nearly 15 million
cars off the road for 10 years.
Corporate Commitments

Corporations and trade associations have committed to root out HFCs across the supply chain – from where the chemicals are produced, to where they are used in manufacturing, to the products they end up in in stores. The only question is, why didn't they do this sooner?
The Alliance for Responsible Atmospheric
Policy: this industry coalition represents over 95% of US HFC production and a significant majority of
industries that use it. They support an amendment to the Montreal Protocol that phases out production and committed to reducing HFCs 80% by 2050 through
improving servicing practices; increasing recovery, reclamation, and reuse; and conducting technology assessments and workshops.
Air Conditioning Heating & Refrigeration
Institute: representing 90% of US air conditioning manufacturing and 70% globally, they will spend $5 billion on R&D and commercializing clean alternatives in the next 10 years. That's in addition to $2 billion spent over that past decade.
Coca-Cola – the world's largest beverage company – says all new refrigeration equipment will be HFC-free (by when?), up from about a third now, with over a million units of
HFC-free equipment in use globally. Energy efficiency is also up 50%.
PepsiCo: all equipment purchased in the US will be HFC-free by 2020, in addition to the 290,000 units in service worldwide since 2009. Efficiency is up 60% since 2004 and since 2010, only HFC-free insulation/foam is used, eliminating 75% of direct emissions.

DuPont: the company that developed HFCs says its new alternatives will cut greenhouse gas content of refrigerants by 245 million tons worldwide by 2025.
Among other major manufacturers and end users of equipment that made similar announcements are: air conditioning and refrigeration equipment manufacturers Carrier, Danfoss, Emerson Climate Technologies, Goodman Manufacturing and Hillphoenix; chemical maker Arkema; manufacturer and global distributor of foam insulation Lapolla, and Honeywell, which says it will cut production of HFCs in half by 2020. Target, Kroger, Red Bull and others say they will buy HFC-free equipment.
Last month, EPA announced it would finally move on prohibiting HFCs in aerosols, vehicle air conditioning, retail food refrigeration and vending machines, and foam blowing. Also:
the federal government must use HFC alternatives whenever possible, with plans to update regulations for contractors
will expand the list of clean alternatives and promote them in industry-specific workshops.
Department of Energy funding will encourage next generation HFC-free technologies.
EPA's GreenChill program has helped supermarket partners reduce refrigerant leaks to an average of 12.4%. If the industry reached this level, it would generate $100 million in annual cost savings while preventing emissions of 27 million metric tons of carbon dioxide equivalent, EPA says.
Read our article, Critical Agreement Reached Between US, China: Eliminate HFC Climate Forcers.
Read the full list of corporate commitments:
Website:
[sorry this link is no longer available]
(Visited 6,145 times, 4 visits today)