Fake ads have been popping up on Paris bus stop billboards and they are hysterical!
A nonprofit called Brandalism takes credit for "reclaiming" over 600 billboards, even teaching activists how to replace the posters on their website.
The ads criticize greenwashers, from Volkswagen to Air France – a major sponsor of COP21 – and political leaders like the Prime Ministers of Japan and UK.
Unfortunately, most of the posters have been taken down.
Here are a few of them: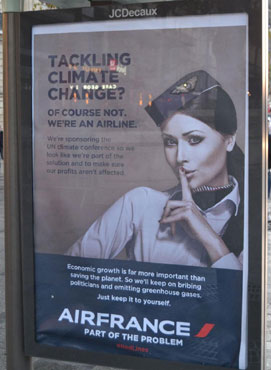 "Tackling climate change? Of course not. We're an airline. We're sponsoring the UN climate conference so we look like we're part of the solution and to make sure our profits aren't affected."
"Economic growth is far more important than saving the planet. So we'll keep on bribing politicians and emitting greenhouse gases. Just keep it to yourself."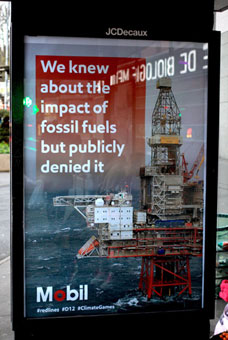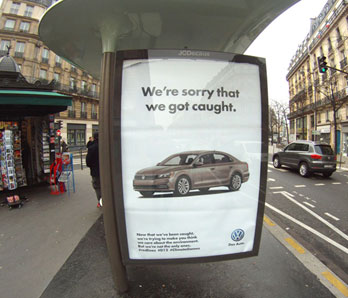 "Now that we've been caught, we're trying to make you think we care about the environment. But we're not the only ones."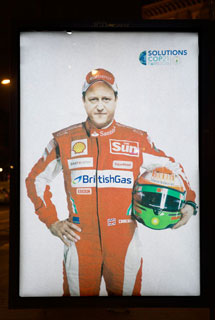 UK Prime Minister Cameron wears a Formula One driver's suit splashed with his sponsors: Shell, British Gas and The Sun, a popular British tabloid.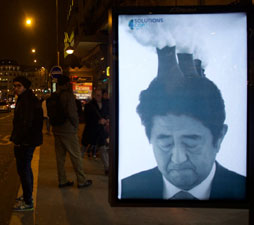 Japan's Prime Minister with the nuclear power he sticks with.
Check all the ads out:
(Visited 4,000 times, 4 visits today)