Right after July 4, President Obama issued a raft of executive orders to celebrate America's independence – this time from fossil fuels.
Building on the great success of solar in our country, he issued directives that make solar much more available to middle and lower-income households.
For people who live in federally-subsidized low income housing, he tripled the goal to 300 megawatts by 2020 (there is 185 MW now, exceeding his original 100 MW goal).
Key Initiatives:
Bringing solar to families that can't afford electricity & heat, a great use of public funds: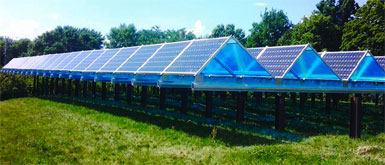 Read about last year's directive on efficiency and renewable energy, and White House Mobilizes $4 Billion in Long-Term Renewable Energy Investments.
For details of Obama's Executive Order, "Increase Solar Access for All Americans":
Website:
[sorry this link is no longer available]
(Visited 4,575 times, 4 visits today)