Believe it or not, more than 80% of Canada's economy will soon have a price on carbon.
That's because Ontario announced it will price carbon, joining Quebec and British Columbia. Ontario, where 40% of
Canada's population lives, will release a strategy later this year, says its Energy Minister. Even Alberta, land of tar sands, has a small carbon tax of C$1.80 per ton (BC's is C$30 a ton).
The decision hasn't been made whether to have a carbon tax or cap-and-trade program, but it will be part of a comprehensive plan to reduce the province's emissions 80% by 2050.
Ontario has closed all its coal plants and has a target of renewable energy supplying 50% of electricity by 2025.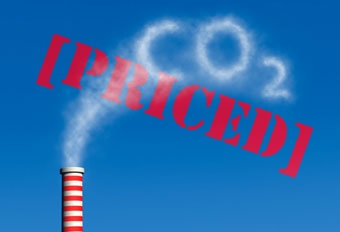 Like the US, there's no interest on the national level. This week, fossil fuel champion Prime Minister Harper said it would be "crazy economic policy" to penalize the oil and gas industry. He has gutted Canada's environmental laws, muzzled and fired top scientists, and threatened environmental organizations as terrorists. Government weather forecasters are prohibited from publicly discussing climate change.
Indeed, Canada is becoming a tale of two countries as progressive areas move on renewable energy and climate change, while the federal government focuses on tar sands profits and exploitation.
Pricing carbon is moving inexorably across the world. Around 40 national and 20 sub-national jurisdictions have implemented or are planning emissions trading or taxes – representing 22% of global emissions.
(Visited 5,839 times, 5 visits today)