As deforestation rises in Brazil's Amazon for the first time since 2008, the government set aside 1.65 million acres, creating the Alto Maues reserve.
The area of mostly pristine forest is larger than the state of Delaware and protects more than 600 species of birds and 13 species of primates, among many others.
While it's great news that such a large area has gained federal protection, the damage President Dilma Rousseff is doing elsewhere in the Amazon in the name of jobs and economic growth makes it hard for us to celebrate.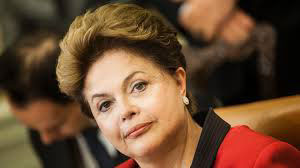 She's in a tough re-election campaign and has been bragging about having deforestation under control and her hard work to protect the Amazon.
But that was when her top rival was former Environment Minister Marina Silva. Silva lost the first round of voting in early October and is now endorsing pro-business Aécio Neves after he agreed to take on her sustainable development agenda for the Amazon, along with other issues.
To Rousseff, building giant hydroelectric dams in the Amazon is an achievement, and as in most countries, voters value jobs more than forests, and businesses want to vastly expand agriculture.
Incomes have been rising since she took office and it looks like she will win a second term on October 25.
Even with the terrible drought, there's been little talk about the environment in the election since Silva lost. And it could be a combination of climate change and deforestation that's causing it.
Deforestation Rising Again
As trees release billions of liters of humidity into the air they form "flying rivers" that bring rain to center and south Brazil, but this year they didn't arrive.
Last year, illegal clearing rose 29%, and in August and September deforestation rose 190%. The sky is so thick with smoke that astronauts photographed it from the International Space Station.
Deforestation all over Brazil has reached alarming proportions says Climate Central: 22% of the Amazon rainforest (larger than Portugal, Italy and Germany combined), 47% of the Cerrado in central Brazil, and 91.5% of the Atlantic forest that used to cover the entire coast.
In 2009, Antonio Nobre, one of Brazil's leading climate scientists, warned that, without the "flying rivers," the area that produces 70% of South America's GNP would be desert, says Climate Central.
"Destroying the Amazon to advance the agricultural frontier is like shooting yourself in the foot. The Amazon is a gigantic hydrological pump that brings the humidity of the Atlantic Ocean into the continent and guarantees the irrigation of the region," he said in an interview with the journal Valor Economica.
While it's true that Brazil has an aggressive security force that acts swiftly against illegal loggers – arresting and fining the criminals and destroying their equipment – it's increasingly difficult to keep them at bay. They have adapted to the situation by tracking environmental police and setting fires when there's heavy cloud cover, and cutting smaller areas that are harder to trace.
But even the current Environment Minister admits, "We're witnessing an increase in speculative deforestation and forest destruction for the government's own infrastructure projects," he told the NY Times. "There's been a rearrangement of priorities, with the Amazon targeted for massive investments. Naturally this opens the way for new deforestation."
New roads lure thousands of settlers, further pressuring forest resources.
Read our article, World Cup Is In Shocking Contrast to Amazon Deforestation, Dam Building.
(Visited 4,871 times, 1 visits today)