Tired of inaction on neonic pesticides and dwindling bee populations, Ontario beekeepers are taking the manufacturers to court.
The class action lawsuit against Bayer and Syngenta seeks $450 million in damages. "Beekeepers have suffered, and will continue to suffer devastating economic hardships as a result of the continued use of Neonicotinoids," they state, because the companies continue to produce, market and sell them.
Damages include: bee deaths; impaired reproduction; immune suppression; behavioral abnormalities resulting in hive loss; reduced honey production; impacts on the quality of honey; contamination of hive equipment; loss of Queen Bees; breeding stock; and difficulties fulfilling honey product or pollination contracts.
Over the past winter, for example, bee colonies declined 58%, according to the Canadian Association of Professional Apiculturists.
"These companies have raked in billions selling these pesticides in full knowledge of how lethal they are to bees," says Sierra Club Canada.
Two of the biggest beekeepers in Ontario filed the lawsuit in Superior Court on behalf of all Canadian beekeepers – 30 have already joined with hundreds expected to follow.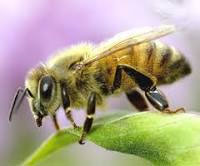 Meanwhile in the US
Samples taken in Iowa streams show that neonics are everywhere – they showed up in all the water bodies tested, and are "both mobile and persistent in the environment," according to recent research by the US Geological Survey.
During last year's growing season, researchers took 79 water samples in nine rivers and streams and published their results in the peer-reviewed journal Environmental Pollution, reports Mother Jones. They chose Iowa because its vast farmland is filled with neonic-treated corn and soybeans.
Not surprisingly, neonic levels spiked after spring planting and concentrations toxic to aquatic wildlife. Even before planting neonics were there at lower levels indicating their persistence.
In the US, the EPA is going to court over the same issue – refusing to address the problem.
Read our article, Neonics Impact Now Conclusive; Home Depot, BJ's Take First Steps to Help Pollinators.
Read the Mother Jones article, Midwestern Waters Are Full of Bee-Killing Pesticides:
(Visited 5,094 times, 7 visits today)