After receiving earfuls at Congressional hearings from Republicans, the EPA is listening to the public this week in four, two-day sessions across the US.
The subject is EPA's Clean Power plan – rules that will rein in emissions from power plants – the single, largest source of carbon pollution in the US. The extremely flexible regulations would cut emissions 30% below 2005 levels by 2030, while encouraging renewable energy growth and green buildings.
Hearings are being held in Washington DC, Atlanta, Pittsburg and Denver. So far, about 300,000 – mostly supportive – comments have been submitted and EPA expects to listen to about 1600 people in person at the "sold out" meetings. Comments via email, fax and letter are accepted until October 16.
Groups for and against the regulations are loudly present. Ben & Jerry's is scooping free ice cream from "mobile action trucks" that encourage people to take action.
Members of Sierra Club, NRDC, National Wildlife Federation and other environmental groups are there by the thousands to support the regulations. They are making sure a diversity of voices are heard including physicians talking about health repercussions of climate change; farmers talking about the problems they face; and governors and mayors talking about the investments regulations will bring.
They are asking for more ambitious regulations. One commenter, retired power plant employee William Cozzens, called the 30% target "soft", reports The Hill. "If 2030 is the target date, I believe we should target a 70-80%."
"I'm very sick and tired of everyone saying, 'No, it can't be done,'" said another commenter, Ronald Schlesinger. "It's about time everyone gets to the idea of, 'At least let's try.' We have 16 years to get there and I don't understand at all why power plant companies are fighting it so hard."
On the right-wing side, people organized by the US Chamber of Commerce, Americans for Prosperity and others will speak at the hearings and attend protests that coincide with each one.
ALEC is working behind closed doors at this week's annual meeting, where "legislators will be schooled on how industry wants them to talk about climate change," Nick Surgey, research director for the Center For Media and Democracy's PR Watch, told ThinkProgress. ALEC will focus heavily on derailing EPA regulations this year, buoyed by ExxonMobil, Koch Industries, and BP lobbyists who will craft a model bill for state opposition, he says.
"ALEC has been campaigning on this issue all year, encouraging its legislator members to push their state attorneys general to sue the EPA to block the proposed rules," Surgey told ThinkProgress.
War on Coal
As would be expected, most Democrats are praising EPA Administrator Gina McCarthy, while Republicans lambast her and the plan – which gives states control over how they control emissions. Senator Jeff Sessions (R-AL) accused her of "trying to run America" in addition to the typical war on coal comments and "the rules will bring the economy to its knees."
They are trying to severely cut EPA's budget and block funding to implement the rules.
Fact: There are many more solar jobs in the US than coal jobs. Even in West Virginia, coal provides 3% of all jobs and supports less than 6% of incomes.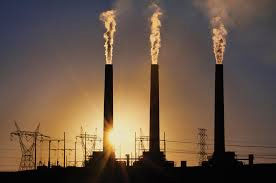 McCarthy's response: "We are setting a course on climate change that is long term and flexible; we are sending a tremendous investment signal. This is not about a scrubber at the end of a smokestack; it is about investing in things that we care about."
It's already having a positive impact on international relations, she says, "changing the tone" of conversations with global leaders. Without US leadership, a global treaty won't happen.
"We have already seen a different tone in diplomatic talks the State Department is having," McCarthy told reporters, referring to Secretary of State John Kerry's climate push with countries such as China and India, reports The Hill.
Ready for Court Battle
12 states and coal company Murray Energy are going to court to stop the plan: West Virginia, Kentucky, South Carolina, Alabama, Louisiana, Ohio, Indiana, Nebraska, Kansas, Oklahoma, Wyoming and South Dakota.
Calling it an "extraordinary exertion of EPA's authority, they will argue that if EPA already regulates power plants under the Clean Air Act (for other pollutants), it can't double-regulate under a new section of it.
A coalition of polluting industries formed The Partnership for a Better Energy Future to prevent the spread of regulations to other industries.
In the latest of a series of Supreme Court challenges – which EPA has won each time – in June, it ruled again that it has the right to regulate carbon emissions under the Clean Air Act.
Many Benefits of Clean Power Plan
Because of the flexibility of EPA's rules, which allow states to decide the best way to meet caps, it's biggest impact beyond reducing emissions could be in accelerating innovation in clean energy and green building.
Non-hydro renewables could grow 67% because of the law – to 21,000 gigawatts by 2030, conservatively – while coal generation declines 20%.
And reports show it won't be expensive and some of the reddest states will benefit the most because it encourages use of natural gas as a substitute for coal.
While opponents scream about sky-high electricity costs, they could add $7 to the cost of a US-made car, in contrast to $1.25 million for every hour of lost production (at just one factory) during extreme weather events, according to Business Forward's report, Severe Weather And Manufacturing In America: Comparing The Cost of Droughts, Storms, And Extreme Temperatures With the Cost of New EPA Standards.
Indeed, every objective analysis shows that states can well handle the regulations and many are moving in that direction anyway.
Please comment here:
Website:
[sorry this link is no longer available]
(Visited 9,527 times, 4 visits today)