While Tesla is working to get electric cars widely accepted, Harley-Davidson could do the same for electric motorcycles.
This coming Monday, June 24, Harley-Davidson sets off on a 30-city US tour to show off its concept electric motorcycle and get feedback from customers. The tour – with stops at Harley dealerships across the country – continues until the end of this year, and next year travels through Canada and Europe.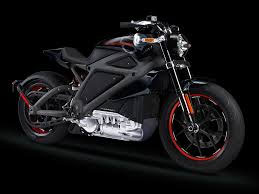 Called "Project LiveWire," Harley describes the motorcycle as akin to the first electric guitar, rather than an electric car. "It's an expression of individuality and iconic style that just happens to be electric; it's a bold statement for us as a company and a brand," explains Mark-Hans Richer, Senior Vice President and Chief Marketing Officer.
Harley says the bike "offers a visceral riding experience with tire-shredding acceleration and an unmistakable sound that's a distinct part of the thrill. Think fighter jet on an aircraft carrier. It's designed to differentiate it from internal combustion and other electric motorcycles on the market," says Richer.
The motorcycle accelerates from zero to 60 miles per hour (mph) in just four seconds and can reach speeds of 92 mph, with an all-electric range of 130 miles.
Since all their products are designed based on what customers say matter to them most, it will be interesting to hear their reactions to a super-quiet electric motorcycle.
Harley has the market muscle to gain widespread interest in electric motorcycles and it wants to be a leader as part of its sustainability mission – in developing standards, charging infrastructure and the technology. They say they are less interested in short term sales than building long-term demand.
As part of the fiscal cliff deal (remember that?) there's a federal tax credit for people that buy electric motorcycles. Senator Wyden (D-OR) got the credit extended to help the emerging electric motorcycle industry, which could create 16,000 jobs over five years.
A few companies make electric motorcycles right now: Brammo, which is in some 80 dealers, Arcimoto and Zero Motorcycles. The market for electric bicycles is strong and growing worldwide, especially in China where most are sold.
Find tour stops at the Project LiveWire website:
Website:
[sorry this link is no longer available]
(Visited 3,588 times, 6 visits today)