Given the decisions issued by the US Supreme Court of late, today's ruling that upholds a critical EPA rule is pleasantly shocking.
In another 6-2 vote, the court ruled in favor of EPA's Cross-State Pollution rule, issued in 2011, which would regulate emissions that travel from coal-heavy states in the Midwest and Appalachia to eastern states that have cleaner air.
Should a coal plant in Ohio be able to pollute New York's air, for example? Besides sending polluted air their way, it also makes it unfairly harder for states to meet federal ambient air quality standards.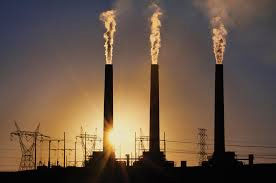 When it finally goes into effect, an estimated 240 million Americans will benefit from cleaner air. It cuts sulfur dioxide emissions across the US by 73% (compared with 2005 levels) and nitrogen oxide emissions by 54%.
Both pollutants can travel long distances, forming smog and soot, which are linked to respiratory illnesses and other disease. It is expected to save 34,000 lives each year and prevent 400,000 asthma attacks, for example. Overall, the economic and health benefits are in the range of $120 billion to $280 billion in exchange for an $800 million investment by the coal industry.
Today's vote reverses the US Court of Appeals ruling against the EPA, brought by guess who – coal companies and utilities that use lots of coal, such as Southern Company and Peabody Energy. 14 "upwind" states challenged the rule, while "downwind" states defended it.
In writing the majority decision, Justice Ruth Bader Ginsburg calls the rule a "permissible, workable, and equitable interpretation" of the "good neighbor" provision of the federal Clean Air Act.
This is the second recent big win for the EPA this month. The US Court of Appeals upheld long overdue Mercury and Air Toxics Standards, allowing them to finally take effect.
Learn more about the Cross-State Pollution rule:
Website:
[sorry this link is no longer available]
(Visited 4,227 times, 8 visits today)