If there's one thing Americans have in common, it's that federal taxes are due today – one deadline everyone must meet.
The nonprofit National Priorities Project, which has been nominated for the 2014 Nobel Peace Prize, has created this graph which shows where our tax dollars were spent during 2013.
It can't get much clearer than this. While 27 cents of every dollar we pay to the IRS funds the military, energy and environment gets just 1.9 cents. Investing in scientific research gets even less at 1.1 cents.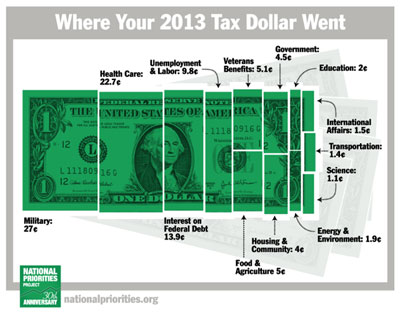 You can drill down even further to see where your personal tax dollars goes. As President Obama promised in his 2011 State of the Union Address, you can go online and find out exactly how your taxes are being spent.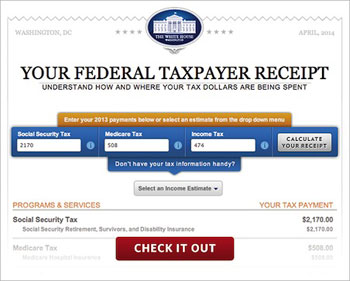 Check it out:
Website:
[sorry this link is no longer available]
(Visited 2,834 times, 1 visits today)