The first schools to gain from California's Clean Energy Jobs Act (Proposition 39) have been selected for energy efficiency retrofits, says the California Energy Commission.
Schools will be able to upgrade aging heating, air and lighting systems, for example, as $381 million is disbursed in the first fiscal year of the program.
The boon is due to passing the voter referendum Prop 39 in 2012, which closed a loophole that allowed out-of-state businesses to reduce California income taxes by not locating facilities or employees in the state. State income is expected to rise by more than $1 billion a year from the new law, which will be invested in clean energy and energy efficiency projects at schools, as well as going to the general budget.
For the first five years, half the money will fund school projects, creating 40,000 green jobs in the state. The other half will go to the state budget and education.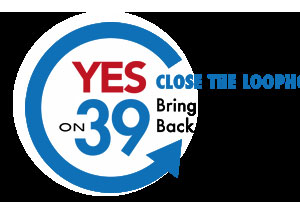 The first schools to have their applications approved are:
Temecula Valley Charter School – $50,783 to replace its HVAC system
Temecula Preparatory Academy – $50,979 to replace its HVAC system
Alameda County Office of Education – $28,140 for interior and exterior lighting retrofits
Santa Rita Union Elementary School District – $115,438 to replace its HVAC system and for interior and exterior light retrofits
"The Commission's goal is to enable schools to identify good projects and put together a plan, and then expedite the funding approval so construction can begin," says Energy Commissioner Andrew McAllister. The Energy Commission developed an simple tool to calculate energy savings to make it easy for schools to apply.
Tom Steyer, who has since formed NextGen Climate Pac, spent $32 million of his own money to advocate for the Prop 39.
(Visited 4,392 times, 4 visits today)