by Rona Fried
I recently gave up on buying carpeting after learning how toxic and unsustainable the product still is. As one carpet rep told me: carpet is a petroleum product, it's never going to be "green."
Besides that, it's coated with toxic Scotch Guard. Shaw, the only manufacturer that uses its own non-toxic formulation, still produces only nylon carpet, although it is cradle-to-cradle certified. Even wool carpets can have problems in addition to their sky-high price.
After doing this research, I appreciated the leader in the industry – Interface – even more. Although most of its business is commercial (the world's largest manufacturer of commercial carpet tile), they do have a line of residential carpets made from a variety of recycled or renewable materials.
Interface, which, since 1994 has been striving toward "Mission Zero" – zero impact on the environment by 2020! says it has reached another significant milestone in its European factories.
Across its European factories, Interface has reduced greenhouse gas (GHG) emissions 80% and water use by 87%. This year, it is targeting 90% lower GHG emissions and 95% less water consumption.
The Netherlands plant runs 100% on renewable energy for both electricity and gas, uses virtually no water throughout the manufacturing process and sends zero waste to landfills. The gas comes from a biogas facility that anaerobically digests fish waste, turns it into natural gas and feeds it into the grid. They achieve zero water use by recirculating the water through closed loop piping.
"While our achievements are to be celebrated, this is not a
time to be complacent. For us, Mission Zero is not simply about reducing
our own direct impacts – it's also about taking full responsibility for the
entire lifecycle of our products. Our goal is to cut the umbilical
cord to oil, with the result that 44% of our raw materials in Europe are
already recycled or bio-based," says Rob Boogaard, CEO of Interface Europe.
In an innovative project, Interface is making carpeting from fishing nets that supports people in the Philippines. They gather the waste from the oceans, cleaning up the environment and providing them a living.
"In this ecologically fragile coral reef area, thousands of families eke out their living by fishing the local waters. But they also leave behind thousands of miles of discarded nets each year – enough to cover the bank 400 times over," says Interface. Fishing gear makes up about 10% of the garbage in the world's oceans.
For some time now, Interface has been developing ways to make nylon from plant-based materials like castor oil, and sells a line of carpet (Biosfera) made entirely of recycled yarn. A series of recycling hubs across North America are closing the loop on its raw materials supply chain, helping Interface eliminate the use of petroleum in its products – a first in the carpet industry.
As of 2011, Interface sourced 44% of the raw materials used for carpets from recycled or plant-based sources, up from 4% in 2004.
Southwest Airlines now carpets its airplanes with Interface carpet.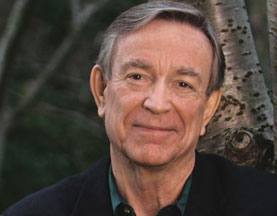 Inspired by its legendary late founder Ray Anderson, Interface was one of the first companies – in any industry – to publicly commit to sustainability with the launch of Mission Zero in 1994. His pledge was to "cut the umbilical cord to oil." We Miss Him.
++++
Rona Fried, Ph.D. is CEO of SustainableBusiness.com
Here is Interface's residential carpet website:
(Visited 7,114 times, 44 visits today)