If you consider yourself a progressive, you might be interested in the candidates grassroots political group, People's Action, is supporting for state and federal races. Many overlap with those Bernie Sanders's Our Revolution has been raising money and campaigning for, from local and state races to Congress.
We are "building on the progressive political revolution ignited by Senator Bernie Sanders' presidential campaign. We are lifting up grassroots leaders who are committed to fighting for people instead of corporate profits; standing up for racial and gender justice; working for an equitable people's economy, and fighting global warming and for climate justice."
The most well-known names on the list are up against the unlimited pockets of the Koch Bros et al: Zephyr Teachout in NY and Russ Feingold in Wisconson, for example.
An email from Bernie Sanders this week brought in close to $2 million to be split among 13 candidates. Deborah Ross, the Democrat running against incumbent Republican Senator Richard Burr in North Carolina, has received an amazing $300,000 because of a Sanders email that calls it one of the most important Senate races. Ross is running against the unlimited cash of the Koch brothers.
Russ Feingold, Progressive Champion, lost his Senate seat in the Tea Party wave of 2010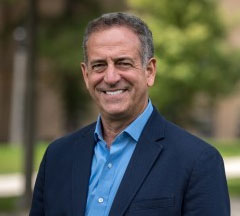 Zephyr Teachout, running for Congress from Westchester, NY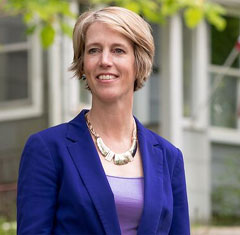 "These billionaires want to buy seats in Congress for a pretty simple reason: they want people in office who will fight to expand corporate tax breaks, oppose efforts to raise the minimum wage, and to pass disastrous trade deals," says Jeff Weaver, former campaign manager for Sanders, now heading Our Revolution.  "We believe that there's a different way our democracy should work."
Here are the 22 candidates People's Action is supporting.  A longer Our Revolution list is here:
Heidi Brooks: Maine State House of Representatives District 61
Gina Melaragno, Maine State House of Representatives District 62J.
Alejandro Urrutia: New Hampshire, State House of Representatives District Hillsborough 37
Andru Volinsky: New Hampshire, Executive Council District 2
Mari Cordes: Vermont, House of Representatives, District 4
David Zuckerman, Vermont, Lieutenant Governor
Zephyr Teachout: New York, House of Representatives, District 19
Sara Niccoli: New York State Senate, District 46
Gustavo Rivera: New York State Senate District 33
Christina Hartman: Pennsylvania, House of Representatives District 16,
Chris Rabb: Pennsylvania State House of Representatives District 200
Jamie Raskin: Maryland, Congressional District 8
Lauren Freedman: Kalamazoo School Board, Michigan
Kim Foxx: Illinois, State Attorney, Cook County
Theresa Mah, Illinois State House of Representatives, District 2
Russ Feingold: Wisconsin, Senate
LaTonya Johnson: Wisconsin State Senate District 6
Mandy Wright, Wisconsin State Assembly, District 85
Ilhan Omar: Minnesota State House of Representatives District 60B
Arturo Fierro: New Mexico State House of Representatives District 7
Denise Lopez: Nevada Sparks City Council Ward 1
Pramila Jayapal: Washington, House of Representatives, District 7
(Visited 6,688 times, 10 visits today)