On the heels of the Paris Climate Agreement San Diego is following through, voting unanimously to run on 100% renewable energy by 2035.
And to cut greenhouse gas emissions 50% by then.
Other US cities have a 100% goal, but San Diego is the largest and the first to make it legally binding. San Francisco and San Jose, for example, plan to reach the same goal much faster – by 2020 and 2022, respectively.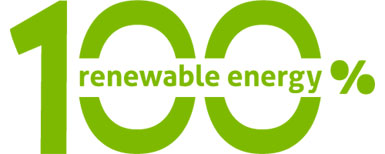 Steps San Diego plans as part of its comprehensive Climate Action Plan include:
aggressive build-out of renewables, attracting green corporations and jobs
aggressive moves to net zero energy/water buildings
advancing the "City of Villages" concept
of walkable neighborhoods
greater use of bicycles and public transit
electric vehicles will comprise half the city's fleet by 2020 and 90% by 2035
moving toward zero waste through more recycling and composing
98% of methane produced by sewage and water treatment plants will be recycled instead of vented into the atmosphere.
Many details have to be worked out, but the first step is done – to commit to the goal, says Mayor Faulconer.
One of the great things about the vote is that it is non-partisan. While Democrats have a majority on the City Council, the Republican Mayor led the charge, calling it "the right thing to do." He sold the plan to conservative businesses by showing how it will improve the economy, create jobs and transform the electric grid, reports the NY Times.
"100% clean energy is the new standard for climate leadership. On the heels of an historic climate agreement in Paris, we are about to see many American cities follow San Diego's leadership by going all-in on clean energy," says Michael Brune, Executive Director of Sierra Club.
Last year, San Diego Gas & Electric reached 33% renewable energy, six years before the state's 2020 deadline.
California's new goal is to reach 50% renewable energy by 2030, since it is on track to reach 33% by 2020. And the goal for emissions cuts is 40% by 2030 below 1990 levels, putting the ultimate goal of 80% cuts by 2050 within reach.
Read our articles, Most Ambitious Climate Goals Lead to Greatest Economic Growth and
100% Renewable Energy Gaining Traction As Worldwide Goal.
Here is San Diego's Climate Action Plan:
(Visited 7,371 times, 9 visits today)