India and Africa are charging ahead on renewable energy with major commitments from developers.
In Africa, Dublin-based Mainstream Renewable Power – a solar and wind developer – and global private equity firm Actis have formed Lekela Power, to install 700-900 megawatts of capacity by 2018. Actis is raising $1.9 billion in debt and equity for projects across the continent.
Several projects are in the pipeline: 360 MW of wind in South Africa, a 225 MW wind farm in Ghana, and 100 MW of wind and solar in Egypt.
Actis is using this replicable model to scale renewable energy regionally across the world. It has four others: Zuma Energía in Mexico; Globeleq Mesoamerica in Central America; Aela Energía in Chile; and Atlantic Energias Renováveis in Brazil.
"Controlled platforms allow investors to choose optimal projects and financing structures, and reduce development risk. This model also allows shareholders to capture value as the platform achieves scale, resulting in higher exit valuations," says Actis.
Read our article, African Renewable Energy Fund Launches With $100 Million.

India Charges Ahead
Last week, Actis launched Ostro Energy in India, committing $230 million to build a renewable energy platform of 800 MW by 2019.
Since Prime Minister Modi announced the amazing goal of 100 GW of solar by 2022 (and 60 GW of wind), the government has started actively looking for investors.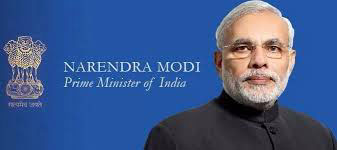 Several big commitments have already been made:
SunEdison committed to build 15.2 GW of wind and solar by 2022 and is investing $4 billion on the largest solar factory in the country, with the ability to produce as much as 7.5 GW a year. It will make everything from polysilicon to solar cells to panels, creating about 20,000 jobs over the three year construction period.
First Solar committed to build 5 GW of solar by 2019.
India's Welspun Renewable Energy will build 1.1 GW – 500 MW wind and 600 MW solar in Gujarat
State Bank of India committed to financing 15 GW of solar power by 2020.
Yes Bank is issuing India's first Green Bond, expected to raise $150-$250 million. The 10-year bond will finance energy efficiency projects as well as renewable energy.
The world's largest solar plant is also moving forward – a 750 MW project in Madhya Pradesh, one of the sunniest places in the world. The government is buying 1500 hectares for the project and expects to put out tenders in April. Since Indians consume about 1/13th of the power Americans do, this one project could bring electricity to 2 million households. Work on transmission lines is already underway.
The government says it will make it easy for developers to get financing with little paperwork. The World Bank is funding 49% of the cost.
That's not all. Modi's government is also pursuing financing for the 4 GW Sambhar Ultra Mega Green Solar Power Project.
India currently has about 33 GW of renewables installed, mostly wind, producing 6% of its electricity.
Read our article, Modi's Renewable Energy Revolution for India.
(Visited 5,210 times, 9 visits today)