One of the many advantages of green buildings is that they cost less to operate, and now a study confirms how that's benefiting the federal government and taxpayers.
The US General Services Administration (GSA) and Pacific Northwest National Lab examined a year of data for 22 LEED-certified federal buildings across the country and found they cost 19% less to maintain than conventional buildings.
They also found the buildings consume 25% less energy and water, produce 36% less carbon emissions, and have a 27% higher rate of occupant satisfaction.
These savings have been achieved regardless of building size and green features, which include radiant air distribution, irrigation rain sensors, variable speed drives, vegetated or reflective roofs, PV panels, and energy-efficient elevators, according to Buildings.com.
Will this hold true for certified buildings under the industry-friendly Green Globes? In 2013, GSA changed its longstanding requirement that LEED certification be used for federal government buildings, giving equal footing to Green Globes.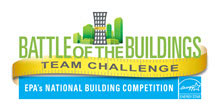 In a related study on certified commercial buildings, researchers found lower greenhouse gas emissions from water consumption (50%), solid waste management (48%) and transportation (5%) than in conventional buildings in California. UC Berkeley's Center for Resource Efficient Communities evaluated the performance of more than 100 buildings across the state that are certified for LEED Existing Building Operations and Maintenance.
(Visited 20,252 times, 8 visits today)