In the first industry-wide survey of clean energy-related jobs in California, it – not surprisingly – tops the US with a remarkable 431,800 people working in renewable energy, energy efficiency and advanced vehicle technologies.
That's more people than are employed by TV and film, semiconductors, and aerospace in the state. Clean energy jobs are expected to grow another 17% this year, ending 2015 with more than 500,000 people employed by some 44,000 businesses, says the Advanced Energy Economy Institute.
73,000 people are employed by the solar industry, up 16% from 2013 and an amazing 303,000 are employed in improving the energy efficiency of homes and buildings. Jobs are also growing in smart grid technologies, energy storage and electric vehicles.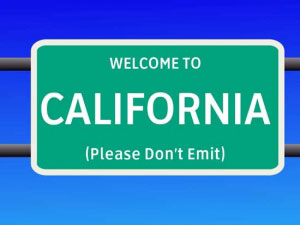 In both California and Massachusetts, clean energy jobs represent 2.4% of the total workforce, exceeded only by Vermont at 4.3%, according to the survey.
Iowa – a big wind state -was also surveyed, finding 22,600 clean energy employees in 1,400 businesses – more than its major industries of crop and animal production and trucking. In Iowa, clean energy jobs are split between wind and building energy efficiency.
In California:
Clean energy jobs rose 5% last year, more than double the state's overall 2.2% job growth rate and about triple the national job growth rate of 1.6%;
About half of California's clean energy-related companies surveyed expect to add employees this year, pushing employment past a half-million jobs in 2015;

The highest concentration for employment (3.8%) is in the Inland Empire where the utility-scale wind and solar farms are, such as the 350 MW Soda Mountain Solar Project and 615 MW San Gorgonio Pass Wind Farm;

43% of energy efficiency jobs are in the southern part of the state, connected to the construction boom. Over 30% of wind jobs are also there, linked to the many wind farms in the region and their supply chain.
Corporate headquarters and professional service companies are concentrated in the San Francisco Bay area, and the San Jose-Sunnyvale-Santa Clara area hosts more early-stage startups focused on technology development rather than deployment.
"The AEE Institute's report is further proof that California's economy is thriving – not in spite of our climate change goals but because of them," says Kish Rajan, Director of the Governor's Office of Business and Economic Development.
And the huge employment numbers for building efficiency reflects the state's supportive policies, such as advanced building codes and energy efficiency incentives.
Here's the California Advanced Energy Survey:
(Visited 5,368 times, 11 visits today)