While low-paid workers across the US fight to raise the minimum wage, Costco stands out as one employer that hasn't needed a nudge to pay a living wage.
Costco also came in second place last year on the amount of solar installed by corporations. And as one of the one of the largest seafood retailers in the Western Hemisphere, its policies should have positive impacts on fisheries.

But it's got a ways to go on greenhouse gas emissions. This second largest US
retailer has settled with the EPA and Department of Justice for Clean Air Act violations.
Costco will pay $335,000 in penalties and spend $2 million to reduce greenhouse gas emissions that also deplete the ozone layer. It will improve refrigeration management at 274 of its 466 stores in the next three years (those that have the equipment).
The company has failed to repair
leaks of the refrigerant R-22, a HFC that's 1700 times more powerful than carbon as a greenhouse gas. Its corporate-wide leakage rate is 24%.
By installing centralized monitoring equipment and converting to "glycol secondary loop refrigeration systems," it will reduce leaks to 19% (still too high!).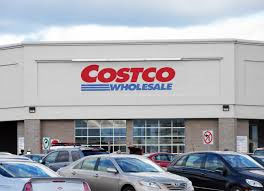 The same is true for Safeway, the second largest supermarket chain. It is paying $600,000 in fines and spend $4.1 million to reduce leaks from refrigeration equipment at 659 stores.
The settlement is part of EPA's national enforcement initiative
to control air pollution from the largest sources of emissions. Through its GreenChill Partnership, EPA is helping food retailers to use less and cleaner refrigerants, and eliminate
leaks.
Last month, EPA announced it is finally moving on HFCs – which are climate forcers – prohibiting them in aerosols, vehicle air conditioning, retail food refrigeration and vending machines, and foam blowing.
Several retailers have moved to carbon dioxide refrigeration systems, such as a new Whole Foods store in Brooklyn, NY, a Hannaford supermarket in Maine, and Walgreen's net-zero energy store near Chicago.
(Visited 3,805 times, 19 visits today)