Many people have difficulty distinguishing between "organic," "natural," and "GMO-free" products, but that's especially true if a product has the word Organic on the front of the package.
Newman's Own Organic – which clearly has the word as part of its brand – is a prime example. Most of its products are NOT certified organic, which the name certainly suggests.
The Department of Agriculture (USDA) announced it will rein-in this kind of misleading language on packaging. Foods that are not certified organic will no longer be able to display that word on the front panel of products.
In 2010, the Cornucopia Institute filed a legal complaint with USDA against Newman's for selling products such as ginger cookies as "made with organic ingredients", when even the ginger isn't organic.
"When products qualify for the made with organic label, it means they have a minimum of 70% organic content," says Mark Kastel co-director of Cornucopia. "Newman's Own Organics ginger cookies didn't even contain organic ginger when we did our initial investigation in 2010. That's what I call misleading!"
Other Newman's Own products had labels such as "made with organic wheat and sugar," but many of the more expensive ingredients were not in fact organic, he adds.
In fact, only a small percentage of products under the Newman's Own Organics name are 100% certified organic. Most are manufactured with 70% organic ingredients and qualify for the lesser
"made with organic" label.
"Other brands of organic
cookies that have to compete on store shelves with Newman's, such as Country
Choice, go to the effort and expense to procure organic ginger and all
other available organic ingredients, and present a product of true integrity to
the consuming public," says Kastel.
In an email to the
organic industry, USDA's National Organic Program says, "This policy clarification is needed to provide fairness and
equity in label use throughout the organic industry and to satisfy consumer expectations
for organic products."
There are four labeling options under the USDA Organic Program, based on the percentage of organic ingredients in a product.
100% Organic: all organic ingredients; carries the USDA organic seal.
Organic Product: minimum of 95% organic ingredients by weight, excluding water and salt; carries the USDA seal.
"Made with Organic Ingredients": minimum of 70% organic ingredients; can list up to 3 ingredients on the front of the package; does not qualify for the USDA seal.
Less than 70% organic ingredients: organic ingredients are listed in the ingredient section, but the word "organic" cannot otherwise be used.
all products must be certified by a USDA-accredited organic certification agency. The name and address of the agency must be on the package.
In 2008, Dr. Bronner's filed suit against numerous personal care brands to stop them from claiming organic on the label. They would face litigation, the company said, unless they either dropped organic claims or reformulated main ingredients made from conventional agricultural and/or petrochemical substances.
The lawsuit pointed to brands such as Jason "Pure, Natural & Organic;" Avalon "Organics;" Nature's Gate "Organics;" Kiss My Face "Obsessively Organic;" Juice "Organics;" Giovanni "Organic Cosmetics;" Head "Organics;" Desert Essence "Organics;" and Ikove "Organic."
Unlike food, personal care and cleaning products are not covered under USDA's Organic Program. Because of that, Whole Foods Market uses its own rating system for the personal care and cleaning products it sells to help customers distinguish between products.
US-South Korea Organic Trade Deal
South Korea is the second Asian nation – after Japan – to sign an organic trade agreement with the US.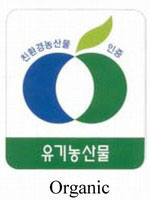 These "equivalency" agreements allow products certified as organic in either country to be labeled organic in both countries.
It makes it much easier and cheaper for organic producers to export – it relieves them from having to get organic certification separately in both countries while ensuring the organic integrity of products. The result is higher profits for producers, lower retail prices, and growing organic farm acreage and supply chain.
Because of the agreement, US organic exports to Korea – valued at about $35 million in 2013 – are expected to more than double over the next five years. The agreement covers condiments, cereal, baby food, frozenmeals, milk, alcoholic beverages and other processed products.
These agreements build on those with Canada in 2009 and the European Union in 2012, the two biggest trading partners for the US organic industry.
While USDA's Organic Program launched in 2002 (yes, we were writing news back then!), Canada's only dates back to 2009 and wasn't enforced until two years later.
(Visited 4,643 times, 5 visits today)