In a report to investors, Morgan Stanley Research calls Tesla "arguably the most important car company in the world," and says investors should view it differently from other auto manufacturers, reports the Los Angeles Times.
Analyst Adam Jonas has a price target of $320 for Tesla's stock (Nasdaq:TSLA) – it's at $237 right now.
Why is he so bullish on Tesla when it's sold only 27,000 cars? Besides being impressed – as everyone is – that a brand new car manufacturer could be profitable after two years, and on the Nasdaq 100, it's won accolades from Safest Car Ever to Motor Trend's Car of the Year.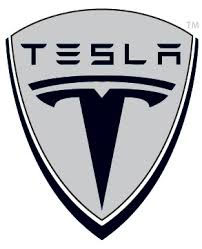 But there's much more behind the scenes, Jonas says, "Tesla is also emerging as an emblematic force in America's effort to foster high tech manufacturing job growth,"
reports LA Times.
Almost 90% of the supply chain for Tesla is in the US – so important to suppliers that they are considering dedicated lines and facilities. General Motors even calls its electric vehicle research "Team Tesla" and the company has reinvigorated "the spirit of automobile innovation that was beginning to run stale," says a BMW engineer.
Then there's the competition over which state will get Tesla's $5 billion Gigafactory, expected to create 6,000 jobs. As electric car sales grow, Tesla could employ 20,000 people by 2020, indirectly supporting more than 100,000 new US jobs.
Jonas calls it "GDP moving stuff," says the LA Times.
Sure, there's risk, he says. What if the government no longer gives rebates for electric cars? But do people care about the rebate when they buy a $70,000 car? And getting into battery production and energy storage are untested, potentially quite costly new business lines.
For now, all we can do is look at Tesla CEO, Elon Musk, in awe. He's confident enough to "open source" Tesla's patents.
(Visited 5,627 times, 13 visits today)