Yet another study shows how the US could lower emissions 26% by 2030, this time by the American Council for an Energy-Efficient Economy (ACEEE).
It relies on four simple and extremely feasible policies:
And that's without even considering many other ways to bring down greenhouse gas emissions – renewable energy, efficiency upgrades at power plants, fuel switching, and dispatch shifting.
This would be a model for the EPA's controversial regulations for existing power plants – expected to be released next month. Instead of deciding how power plants are regulated, this might avoid much of the inevitable conservative backlash.
Conservative pushback will be around costs to the economy, but this plan would have no net cost and in fact, would significantly boost growth. Another talking point against EPA regulations will be government overreach, but this plan allows states to decide how they will stay under a carbon cap.
Adoption of these policies would increase GDP by $17.2 billion and create 611,000 jobs in 2030, while reducing power demand by 25%, calculates ACEEE.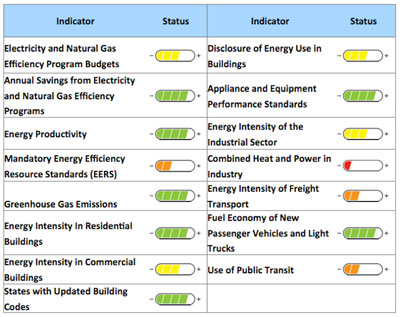 The US used less energy last year than in 1999 and that's with 25% economic growth since then. Energy efficiency has contributed more to meeting US energy demand than all other resources combined over the past 40 years – more than coal, oil, or nuclear, concludes a report from the Natural Resources Defense Council (NRDC).
"Energy efficiency is the ultimate resource: clean, reliable, and cheap," says lead author, Sara Hayes. "The EPA has the opportunity to improve our air quality and our economy in one fell swoop."
Read, Change Is in the Air: How States Can Harness Energy Efficiency to Strengthen the Economy and Reduce Pollution:
(Visited 4,803 times, 1 visits today)