Startup energy storage companies raised $105 million this year so far, but investors are still limited to those few that understand the market, according to Energy Storage Update.
Bill Gates and Kleiner Perkins are among them, backing a handful of battery startups, including Aquion Energy and Amprius, both of which raised more funds this year.
Pennsylvania-based Aquion Energy raised $55 million in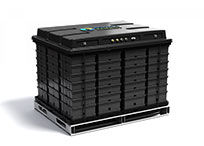 a Series D round for its novel sodium-ion battery technology, which it hopes to commercialize this year. Composed of cheap, abundant sodium and water, modular batteries can scaled to store energy from small and large-scale solar and wind systems.
Along these lines, MIT spinoff Ambri raised $35 million for its liquid-metal battery factory, also from Bill Gates, Vinod Khosla, Total SA and other investors.
General Electric and Iberdrola are among the investors in "intelligent energy storage" company, Stem, which raised $15 million in a Series B round. Stem's batteries are controlled by cloud-based software connected building energy management systems. The company is currently focused on big-box retailers and light industrial firms, where Stem says electricity use can be cut 20%.
Amprius, a spin-off from Stanford University, raised $30 million in Series C funding for its "high energy" silicon anode-based lithium batteries, which could lead to a 300-mile range for electric vehicles. The battery can be charged over 500 times, losing just 20% of its initial capacity; the goal is for thousands of cycles.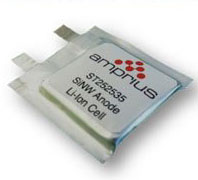 Another California company, Primus Power, raised $20 million for its grid-scale flow batteries – that can easily be sized to stabilize renewable energy. It's one of the companies racing to commercialize solutions to the state's new requirement for 1.3 gigawatts of energy storage by 2020.
The unique directive will be a proving ground for the energy storage industry, says Commercializing Energy Storage in the United States' by Energy Storage Update. So far, many investors are holding back because of high profile bankruptcies like A123, a lack of clear commercialization strategies and immature market.
Read our article, Energy Storage: Important New Industry.
(Visited 5,331 times, 13 visits today)