The first intergovernmental organization dedicated to the environment has been formed, the World Nature Organization.
Founded by developing countries, the goal is to create a platform through which they can negotiate as a group on environmental issues that transcend national borders. It will serve as an exchange for governments on sustainable development, green technologies and resource protection, taking a "Think Globally, Act Locally" approach.
To address global threats to soil, oceans, forests, water, air and climate, all countries must be involved, they say.
Our beautiful, gray wolf is under attack: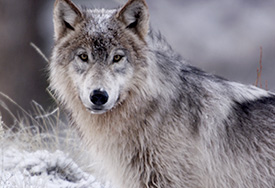 Its mission is big: to preserve nature and prevent detriment to, and destruction of, the natural conditions for existence of human beings, animals and plants, in the water, on land and in the air.
Sadly, this is where our society is today.
The group says its vision is for humanity to give nature a voice and to value it as the all-encompassing basis for life.
AMEN.
They are currently organizing the first World Nature Conference.
Learn more:
(Visited 4,213 times, 5 visits today)