If you live in a strong market for electric cars, Nissan is offering two years of free charging when you buy or lease its Leaf.
Starting July 1, Nissan will distribute EZ-Charge cards in 10 markets: San Francisco; Sacramento; San Diego; Seattle; Portland, Oregon; Phoenix; Dallas-Fort Worth; Houston, Nashville; and Washington, DC. It plans to add another 15 cities next year.
"Public charging is an important way to provide added range confidence to EV buyers and persuade more shoppers to join the more than 110,000 LEAF drivers around the world," Fred Diaz, Nissan's senior vice president for U.S. sales, told Bloomberg.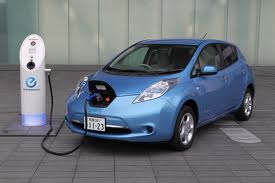 Last year, Nissan sold 22,610 electric Leafs, double the previous year. In the first quarter of 2014, sales rose about 46% to 5,184.
The company believes those numbers are enough to declare "traction in the marketplace."
The 2014 Nissan Leaf is the first to be assembled in the US (Tennessee), along with the battery packs, which are warrantied for eight years or 100,000 miles.
The car currently has a 84-mile range, but there are rumors that could increase to 135 miles for 2015 models. Battery prices are coming down and are widely expected to hit the 150-mile range next year and 200-miiles by 2016 or 2017. Tesla's Model S has a 300-mile range.
That means Nissan will surely have to increase the range significantly to stay on top of the competition.
(Visited 4,951 times, 13 visits today)