Advocates of GMO-free agriculture are breathing a sign of relief knowing the "Monsanto Protection Act" won't make it into the continuing resolution that funds the US government from September 30th to December 15th.
It passed after being snuck into the continuing resolution earlier this year and was again inserted into the House version weeks ago.
Claiming she wasn't aware of it in the earlier resolution, Senator Barbara Mikulski (D-MD), Chair of the Senate Appropriations Committee, vowed to remove it from the Senate budget bill if it appeared again – and that's exactly what she did.
"Corporations shouldn't be allowed to win special interest handouts in closed door meetings with a handful of members of Congress. It's time that our elected officials stop cozzying up to rogue corporations like Monsanto and get down to the business of representing the interests of the American people," says Dave Murphy, executive director of Food Democracy Now!, a grassroots organization representing over 650,000 farmers and citizens.
The Monsanto Protection Act, otherwise known as the Farmer Assurance Provision rider, bars US federal courts from being able to prevent the sale or planting of GMO crops even if they fail to meet federal safety standards or are deemed harmful to humans or the environment – giving complete protection to Monsanto and other GMO manufacturers.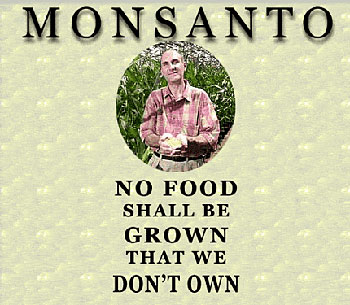 Removal of this corporate welfare rider "is a sign that our voices can make the difference when we are effectively organized," says Murphy, whose organization generated 500,000 signatures on petitions to remove it. Members of Congress received 40,000 phone calls in the past two weeks alone.
"The American people are tired of Monsanto's lies and the manipulation of our political process and we're not backing down," he says.
(Visited 5,252 times, 2 visits today)