It's one thing to build super-energy-efficient new homes and offices – it's another matter entirely to bring ancient buildings up to par. But the medieval university city of Cambridge, England, plans to do just that with a $1.5 billion retrofit program.
The newly launched Cambridge Retrofit Project aims to reduce carbon emissions from buildings 30% before 2050 through a massive, city-wide retrofit scheme.
The program is intended to make "a decisive contribution" to the city becoming the first in the UK to reduce its emissions to 80% below 1990 levels by 2050, in line with the UK's long-term carbon target.
It will function as part social enterprise, part professional delivery service, run by nonprofits and businesses across the city. The goal is to retrofit 20,000 private homes and another 20,000 non-residential properties. These include Victorian terraces, modern shopping centers, and medieval college buildings at the city's 804-year-old University.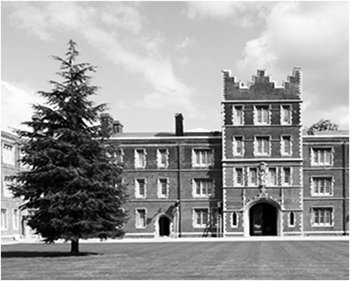 While the primary goal is reduced energy consumption and carbon emissions, the program also aims to build up local businesses, create warmer homes and increase the value of properties.
Energy savings alone are expected to be worth $2.3 billion and the city's carbon footprint, currently 830,000 tons a year, is expected to fall 1% a year, eventually reaching 500,000 tons a year as a result of the retrofit program.
Professor Douglas Crawford-Brown, Director of the Cambridge Centre for Climate Change Mitigation Research, says: "It's a huge challenge, but if we are going to achieve the ambitious carbon reduction targets that the UK has set, then we are going to have to learn how to run projects of this scale."
30 public and private partners are overseeing the process. One Energy, which specializes in retrofits, will manage on-the-ground work and consulting firm Consense, will reach out to businesses and residents. The university will monitor the results and provide supporting research.
Several inaugural "beacon" projects are being prepared by the project team to give the scheme initial momentum. They will include at least one college building, one commercial building, a local authority office and a University of Cambridge building.
To find out more, see:
(Visited 4,352 times, 5 visits today)