For those of you who like to invest in organic foods, there's an interesting IPO coming up.
Sprouts Farmers Market is planning to enter the public markets under the ticker, SFM, hoping to raise $300 million.
Last year, Sprouts reported $2 billion in sales, a 16% rise from 2011. In the past couple of years it merged with Henry's Farmers Market and then Sunflower Farmers Market.
The company now has more than 150 stores with 10,000 employees across the US and is one of the largest grocers in the western US. It is majority-owned by private equity firm, Apollo Global Management.
Could Sprouts provide Whole Foods Market with some serious competition?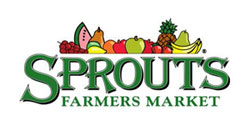 It has big expansion plans to grow to 1,200 stores. Sprouts plans to open 19 stores this year and 20 in 2014.
By comparison, Whole Foods Market had sales of $11.7 billion in 2012, a 16% increase. It has 349 stores and plans to triple that to 1000.
Its growth parallels the increasing interest in natural products, with competitor Whole Foods opening stores in secondary markets.
"I believe we are on the cusp of what will prove to be a decades-long growth trend. Based on our model predictions, we predict natural and organic will make up half of total U.S. food sales within the next generation," Jay Jacobowitz, of natural products consulting firm Retail Insights, told Natural Food Merchandiser.
These changes can be seen at drug chains like Walgreens, which is working on morphing into "wellness" centers that help people stay healthy, carrying everything from fresh food to smoothies.
In the US, the organic industry reached $31.5 billion in sales in 2011, rising 9.5% from the previous year.
(Visited 9,516 times, 13 visits today)