Dubai has passed a law that makes green building practices mandatory in the construction industry, and certain products, including solar water heaters will be required for all buildings.
The law goes into effect next year, and the Building Department has launched training programs to assist implementation, "Be Educated on Green Buildings."
Training is being offered to all segments of the construction industry including contractors, suppliers and developers.
The Building Department is also reaching out to homeowners. In January, it held a seminar highlighting the environmental benefits of green building.
In February, the Dubai Energy and Water Authority's Sustainable Building opened, the largest public sector building in the world to achieve LEED-Platinum. The 340,000 square foot building received 98 out of a possible 110 points.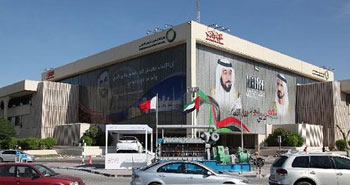 Pacific Control Systems' LEED-Platinum building in Dubai, was the first to achieve that certification in the Middle East.
Dubai is targeting a 30% reduction in carbon emissions by 2030, laid out in its Integrated Energy Strategy. The plan says solar will contribute 1% of Dubai's power by 2020, when it reaches 1 GW of capacity, and 5% by 2030.
The first phase of a $3.3 billion, 1,000 megawatt solar park will be completed this year.

(Visited 8,150 times, 8 visits today)