It's pretty amazing how much oil and gas production is growing in the US.

This year, US oil production will be greater than the amount imported for first time since 1995, reports the US Energy Information Agency (EIA).
In fact, the US will produce almost 2 million more barrels a day than it imports, and that will increase over the coming years.
By late 2014, crude oil production will surpass 8 million barrels per day, the highest levels in 25 years, says EIA.
This growth is mostly from the boom in natural gas fracking in North Dakota and Texas and enhanced oil recovery, which squeezes more oil from wells.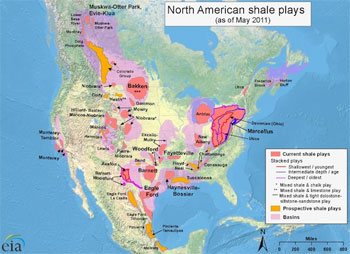 Still, gas prices are high and are expected to remain that way. No matter how much oil we produce at home, it is sold on the international market. As long as demand is strong in other parts of the world, prices will be high.
In 2012, the US Bureau of Land Management leased more than 1.75 million acres of public federal lands for oil and gas drilling, and there have already been seven more leases this year, according to the Natural Resource Defense Council.
The agency's internal investigation found it doesn't have the resources to properly inspect oil and gas activities or enforce its own rules on leased areas. They found a lack of enforcement, inadequate inspections and overall low-quality environmental review as they struggle to keep up with exploration and production activity.
Yet even with this unprecedented activity on public lands, Republicans want all lands opened including all offshore coasts.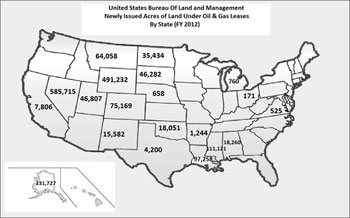 In related news, resistance to the Keystone tar sands pipeline continues with 30 protests in dozens of US cities this week.
37 people have been arrested "for disrupting business as usual" at TransCanada and their investors' offices, including TD Bank, a top shareholder in TransCanada.
And the Senate rejected an amendment to the government funding bill yesterday that would have stripped funds for the Department of Defense's biofuels program.
"Our military is on the cutting edge technologically, but much of our fighting capability relies on foreign fossil fuels and decades-old power systems. That dependence has very real human and economic costs," says Senator Mark Udall (D-CO).
Take a look at Obama's Energy Plan, which he released last week:
Website:
[sorry this link is no longer available]
(Visited 4,046 times, 3 visits today)