There has been a flurry of chatter this past week about the AIRPod, a tiny urban car being tested by India's largest automobile company Tata Motors that runs on compressed air.
If you've ever been around a scuba diving operation, you know compressed air is a pretty powerful thing. Just crack open the valve on the top of a tank if you don't believe me. But is it really powerful enough for a passenger vehicle?
The two companies behind AIRPod, Tata and Motor Development International (MDI) from Luxembourg, think so. From a layperson's perspective, the engine works by injecting compressed air into the combustion chamber where it heats and expands, pushing the piston down.
The AIRPod is actually a series of cars being tested by Tata and MDI for a variety of urban use scenarios, such as passenger transportation or package delivery. It has just three wheels, two doors and is controlled by a joystick, not a steering wheel.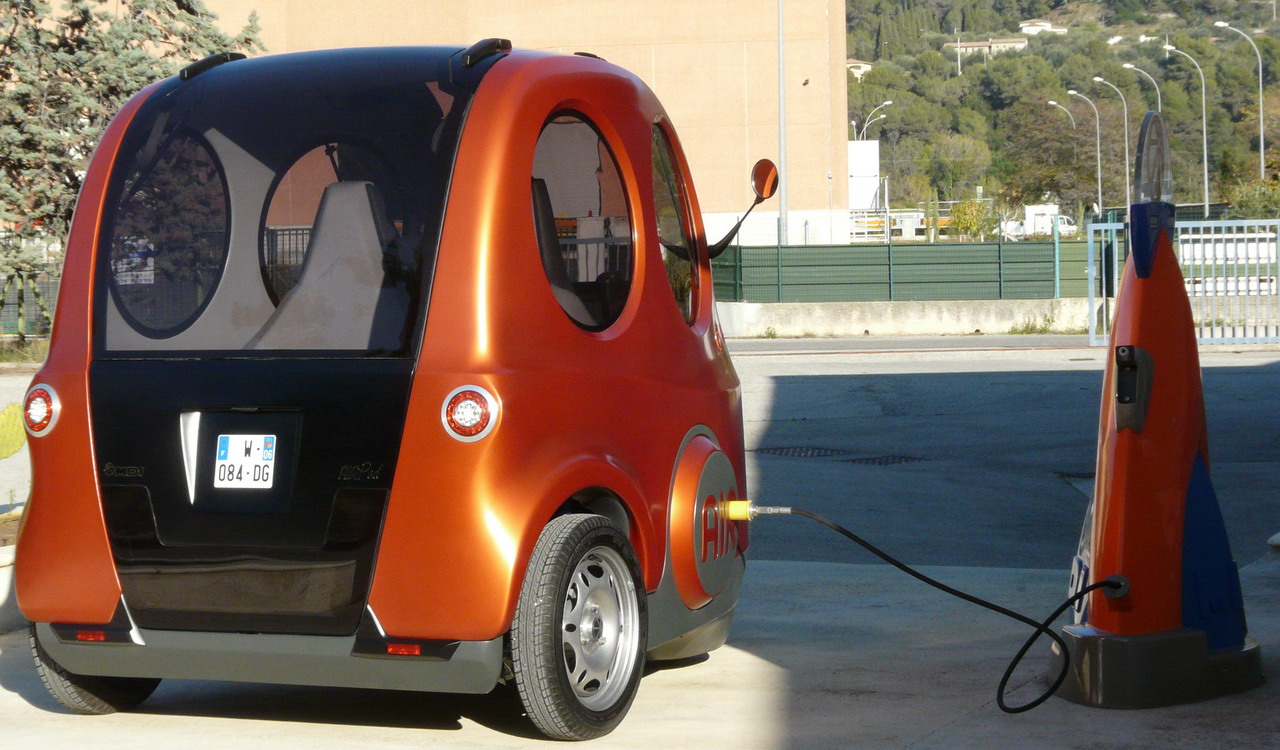 The vehicle has been under development for several years, but the buzz is that the commercial version should be available in the "near future" for about $10,000, reports design magazine Core77. Other reports point to August 2012 as the release date, but there has been no official update from Tata Motors.
The standard model of the AIRPod weighs about 485 pounds, and it has four passenger seats that accommodate three adults and one children. MDI also is working on a cargo edition outfitted for making deliveries and a "baby" edition with just two front passenger seats.
MDI's and Tata's tests so far show that the vehicle's 175-liter storage tank will propel it to top speeds of about 43 miles per hour for distances of up to 125 miles, reports Core77.
The companies are also pitching the rapid "charging" time: it takes just under two minutes to fill an air tank. The current average price for a compressed air fill is about $1.24, says MDI.
MDI was founded by mechanical engineer Guy Negre, who invented the compressed air technology that is used in several AIRPod predessor vehicles. The company has been working on cars that use compressed air since 1996.
Tata Motors signed an exclusive license for the AIRPod line in India back in 2007. The giant Indian automotive company sells its vehicles in Europe, Africa, the Middle East, South Asia, South East Asia and South America. Aside from its status as the top seller of commercial vehicles in India, Tata Motors is the world's fourth largest truck and bus manufacturer.
Aside from the compressed air technology, Tata Motoros is also manufacturing electric vehicles for Europe.
For more about the AIRPod:

Website:
[sorry this link is no longer available]
(Visited 23,112 times, 70 visits today)