The multi-billion-dollar black market for exotic birds has forced nearly 100 of the world's 350 parrot species into threatened or endangered status, but that could be changing.
A recent global crackdown called Operation Cage, run by INTERPOL, saved more than 8,700 birds and other animals and arrested nearly 4,700 illegal traders between April and June.
The law-enforcement initiative focused on illegal bird and egg sales in Central and South America and Europe — with raids at ports, airports, open-air markets and taxidermy shops. Besides birds, authorities seized turtles, fish, mammals and elephant ivory.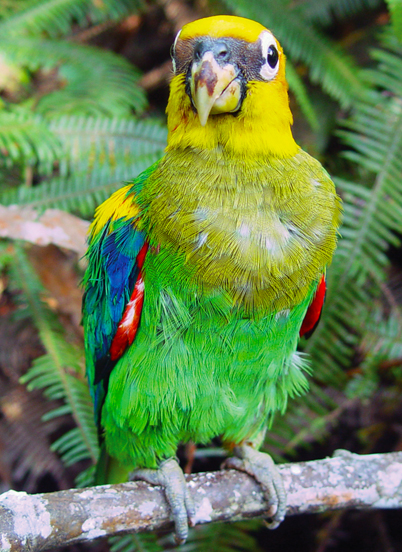 "Operation Cage once again clearly demonstrates the global scale of the problem of the illegal trade in birds and other wildlife, which is not just an organized crime issue, but also represents a biosecurity risk," says David Higgins, manager of INTERPOL's Environmental Crime Program. "The criminals involved in this illicit trade have no concern for the welfare of these birds and animals, [or] that many of the species being trafficked are endangered. The only concern they have is [for] the profits they can make."
Illegally captured exotic creatures can also spread diseases from one region of the world to another, posing health threats to native animals and people.
Operation Cage is supported by the United Kingdom Department for Environment, Food, and Rural Affairs, and Environment Canada. It covers 32 countries.
For more on the initiative, as well as ongoing bird conservation programs:
Website:
[sorry this link is no longer available]
(Visited 2,836 times, 6 visits today)