Samsung is the first to achieve the new international smartphone certification, which rates the devices on environmental design and socially responsible manufacturing.

Its flagship Galaxy S4 smartphone received certification from TCO Development, which launched the rating system last month.

Its also the top-rated smartphone by Consumer Reports. Samsung is the largest manufacturer of smartphones worldwide.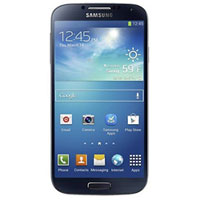 "The demand for environmentally friendly products informed our decision making process when we were creating the GALAXY S4," says JK Shin, CEO of IT & Mobile Communications for Samsung. "This is the second significant certificate the GALAXY S4 has received since its release as we were also awarded Platinum ECOLOGO certification from UL."
Not everyone agrees that Samsung deserves the certification. Occupational and Environmental health and justice and workers' rights groups from Asia, Europe and North America issued a joint statement condemning TCO's decision because of Samsung's "dismal occupational safety and health record." Over 180 workers have developed occupational diseases such as cancer and 70 have died after being exposed to hazardous chemicals on the job, they say.
"TCO's action amounts to 'green washing' of the worst kind" says Sanjiv Pandita, Executive Director of Asia Monitor Resource Centre. "This perverse certification award sends the wrong signals which reward a company that has increased its market share while at the same time sacrificing the health of its workers. TCO has severely undermined its reputation by ignoring Samsung's treatment of its workers.

Samsung has been at the forefront of denying basic worker rights such as the right to organize, unionize and a right to a safe working environment."

TCO says its goal is to place higher sustainability demands on smartphones to make it easy for buyers to choose sustainably designed devices. Big corporate and public sector buyers that have sustainable procurement objectives rely on these certifications.
Sweden-based TCO has been certifying IT products for more than 20 years, and added smartphones to the list in April. Smartphones are evaluated using life cycle analysis, with requirements for Compliance with all criteria is verified by an independent, accredited third party.
The explosive growth in smartphone purchases - expected to sell a billion next year - brings sustainability challenges such as hazardous substances, a rapid replacement rate, e-waste and sub-standard working conditions in factories.
Examples of criteria include manufacturer commitment to international labor conventions, reduction of hazardous substances such as heavy metals, beryllium, nickel and phthalates, as well as energy efficiency and ergonomic design.
Much of the criteria is the same for any IT product, but some are specific to smartphones, including:
All surfaces that come into human contact must be nickel-free
It must come with a headset - for user comfort and safety from electromagnetic radiation
Minimization of phthalate content - a human health and environmental risk
Free from beryllium - a category 1 carcinogen
Batteries must not contain lead, cadmium and mercury, and must be easily replaceable to prolong the life of the smartphone.
Samsung has also developed an "upgradable TV" and has also been buying wind farms in Ontario, where it will have four manufacturing plants.