As we begin 2016 with an extremely unstable Middle East and accompanying anxiety in the US and Europe, we have cause to celebrate the important breakthroughs we achieved last year on climate change and environment.
Widespread Activism Returns
We haven't seen citizen activism on this level since the early 1970s! In addition to civil issues ranging from Black Lives Matter to gun safety, activism has returned to environmental issues.
Winning against the Keystone Pipeline has spread to all fossil fuel infrastructure – activists are protesting pipelines and LNG plants across the US and Canada, and are resisting ports in the Pacific Northwest used for massive exports of coal and tar sands oil.
The new goal is to stop the US government from selling coal, oil and natural gas beneath our public lands.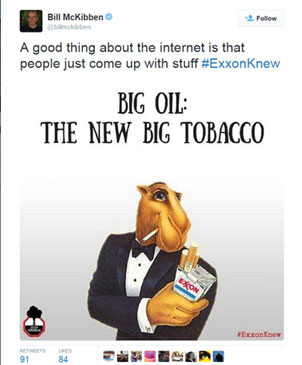 Economies Grow, Emissions Drop
During 2014-2015, we saw – for the first time – world emissions begin to decline … and crucially, this happened while economies grew at the same time.
Decoupling economic growth from emissions growth is huge, as well as starting to see emissions come down.
A major reason for this is another first – Coal use is finally coming down.
Countries Commit to Science-Based Climate Goals
For the first time, the Paris Climate Agreement includes goals that address the scale of the climate crises – reaching for 1.5°C and Net-Zero emissions by 2050 is written into the document.
Over 100 countries and cities committed to 100% renewable energy, and India and China have extremely aggressive goals.
Businesses Get On Board
Many of the world's largest businesses are now outspoken advocates for climate action and have committed to reach net-zero emissions in their businesses.
Extreme Climate Deniers Ousted
Australia and Canada's extreme rightwing prime ministers were ousted, no longer denying the reality of climate change. While UK conservatives accept the science, they reversed course on policies that would address it.
Climate Court Cases Begin
We saw the start of what will be a new trend – taking states and even countries to court over lax climate targets,and holding the fossil fuel industry responsible for their part in causing the catastrophe.
Read our article, Philippines Takes Landmark Case, Investigating 50 Fossil Companies for Role in Climate Change.
Divestment From Fossil Fuels
Gaining steam across the world, investors representing over $3 trillion in assets are pulling out from fossil fuel stocks.
For the first time, pension managers and other institutional investors view these investments as a severe risk to portfolios instead of the historically stable, reliable place to park their money.
Massive Commitments to Restore Forests
Commitments have been made to restore millions of acres of forest around the world, and the tide is finally turning toward sustainable agriculture – acknowledging the critical role it plays in reversing climate change.
New tools emerged last year such as Global Forest Watch & serious efforts to stop poaching and wildlife trafficking.
(Visited 3,143 times, 5 visits today)