General Electric's Financial Services arm has become a leading renewable energy investor, announcing they have exceeded $10 billion worldwide.
Going forward, they plan to continue investing over $1 billion a year in solar, wind and other renewable energy projects, noting that they often have the dual benefit of facilitating sales of GE's energy technologies.
"These benefits will increase as we execute on a robust pipeline of prospective new investments that provide excellent risk-adjusted returns, serve as a catalyst for the growth of GE's industrial energy business, and provide customer value," says David Nason, CEO of GE Energy Financial Services.
The $10 billion in equity and debt investments totals 17 gigawatts (GW) of capacity – 12 GW of wind farms ($8 billion) and 1 GW of solar farms ($1.7 billion), along with other renewable sources – enough to supply roughly 3.7 million homes. Projects span 16 countries and 28 states in the US, creating about 10,000 jobs iin the US alone.
4400 GE wind turbines are in use in wind farms, underscoring its ability to provide both capital and technology, the company says. In southern California, GE's power inverters are being used in the 550 MW Desert Sunlight solar project, which will be the largest in the US when it's finished.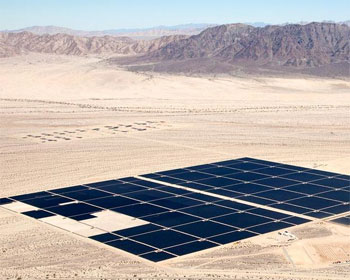 Since GE formed its renewable energy unit in 2006, GE Energy Financial Services has been investing an average of $1 billion a year.
"Despite major changes in regulations, government incentives and energy markets, we have become one of the world's largest renewable energy investors. Critical to our continued growth and that of the renewable energy industry is the need for long-term, predictable government policies. When such policies are in place, the industry has responded with more investment, lower costs and improved technology," notes with Kevin Walsh, who heads GE Energy.
(Visited 4,656 times, 7 visits today)